"Lauren Frazza: Feelin Good"
Pangea, 178 2nd Avenue, NYC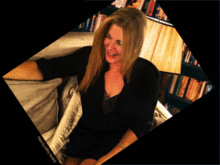 Lauren Frazza: FEELIN' GOOD
In "Feelin' Good", Lauren Frazza blends the joy of singing pop and blues with her love of the American Songbook. Join Lauren and her trio as she shares the adventures of a New York woman--sometimes "Mary Tyler Moore," sometimes "Sex In The City" with a healthy dash of "Lassie"- and the joys and trials of pursuing both man and beast. Lauren Frazza has had a lifelong love affair with performing and music starting, at age three, with unsolicited song singing and somersault shows at adult cocktail parties.  Somersaults turned more serious when Lauren started performing with various musical groups and bands, gaining notable recognition. After coming to NYC, Frazza learned that a day job is a necessary evil in between band gigs. Luckily, she landed one in advertising that resulted in an enjoyable and successful career. Her artistic sensibilities thrived there, where she built brands through creative storytelling, leveraging her performance art background in many a corporate presentation. Now, in "Feelin' Good", Frazza blends her gift for storytelling with music. She draws on two main sources of inspiration: her childhood years of waking up to Frank Sinatra and Ella Fitzgerald floating up from the living room on Saturday mornings to her personal love of the pop and jazz genres. By combining both types of music, she is able to explore her love of the music and lyrics in both old standards and pop songs and present them in an entirely new light.
$20.00